Understanding the mechanisms and function of mitochondrial derived vesicle transport
Date :
January 18, 2022 11:00 ~ 12:30
Speaker :
Prof. Heidi Mcbride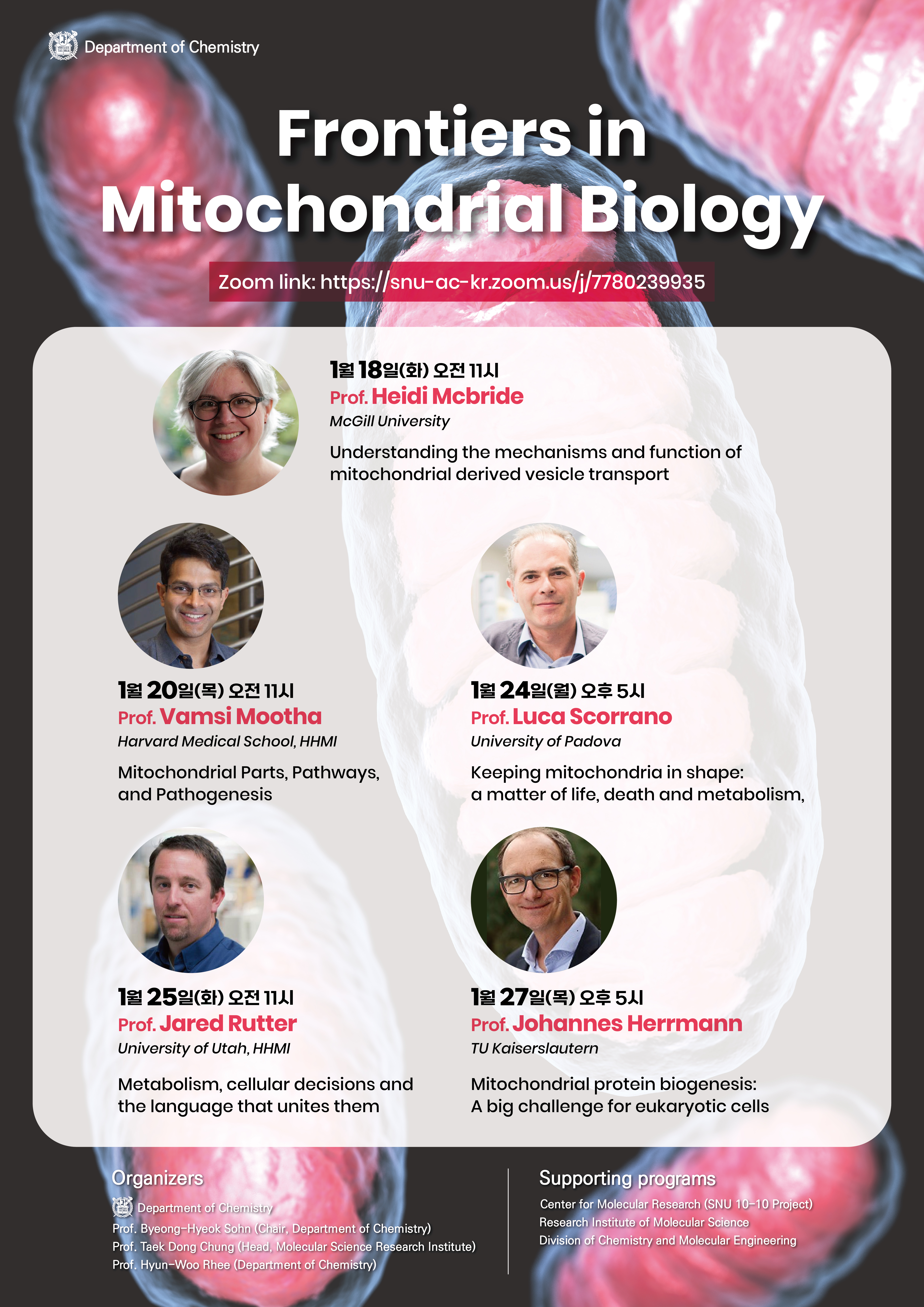 서울대학교 화학부에서는 구성원의 국제적 안목을 키우기 위하여, 각 연구 분야의 뛰어난 석학을 초빙하여 국제 교류를 진행하는 SNU LinC 프로그램을 운영하고 있습니다.
이번 SNU LinC 프로그램에서는"Frontiers in Mitochondrial Biology"라는 주제로 오는 1월18일부터 1월27일까지 미토콘드리아 생물학 연구 분야의 세계적인 석학 다섯 분을 초빙하여 강의를 듣는 프로그램을 마련하였습니다 (첨부파일 참조).
강의 링크는 아래와 같습니다. 미토콘드리아 연구에 관심있는 학생분들과 교수님들의 많은 참여부탁드리겠습니다!